About West Orange Endocrinology
We are a private medical practice specialized in endocrinology, driven to provide therapeutic health care to those with endocrine and metabolic conditions.   We help our patients to fight disorders in metabolism that results from the inability of the endocrine system to function properly. Most of the time this involves insulin, thyroid hormones, adrenal gland hormones as well as pituitary and parathyroid hormones. Using a holistic and compassionate approach our caring staff strives to provide personalized health care in a warm and friendly atmosphere. 
The staff at West Orange Endocrinology (WOE) are commitment to serve the community by offering the latest in treatment modalities and to become the leader in endocrine research in Central Florida. WOE is dedicated to improving the process of delivering services that enhance patient outcomes.
Patient satisfaction and safety is of upmost importance, and we can achieve all objectives through sound, ethical and quality clinical research. We strive to provide patients with new technology and innovative strategies that will provide optimal or superior health outcomes. We have found that inviting our patients to participate in clinical research has led to a positive outcome for patients and has enhanced the public perception of our practice.
Provide medical care using a holistic and compassionate approach.
Recognize each patient as a unique individual and serve them with integrity and professionalism.
Demonstrate leadership, teamwork and collaboration with staff, client and sponsor. Mentor and collaborate with other medical professionals.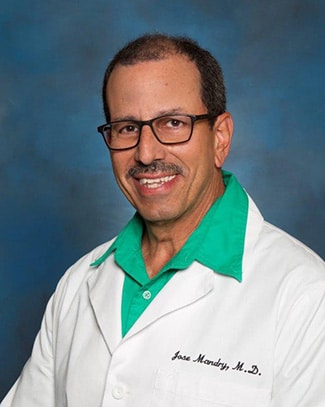 Jose M. Mandry MD
Dr. Mandry is from Puerto Rico and has been practicing in the greater Orlando area since 1992. He is fluent in both English and Spanish. He is diplomat and board certified in Internal Medicine as well as Endocrinology and Metabolism.
Education
Washington University, St Louis, MO. Bachelor in Biology
Ponce School of Medicine, Ponce, PR. Medical degree.
St Vincent's Hospital, Bridgeport, CT. Affiliated with Yale University. Internal Medicine Residency
Brown University Roger Williams Medical Center and Rhode Island Hospital, Providence, RI. Affiliates of Brown University. Endocrinology Fellowship.
Certifying Examinations
Diplomat of National Boards of Medical Examiners, March 1987.
Diplomat of American Board of Internal Medicine, Sept. 1989.
Certificate in radioisotope handling for Nuclear Medicine procedures, April 1991.
Diplomat of the American Board of Internal Medicine, Subspecialty of Endocrinology and Metabolism,
Nov 1991 and re-certification Nov 2000, Nov 2010 and Nov 2021.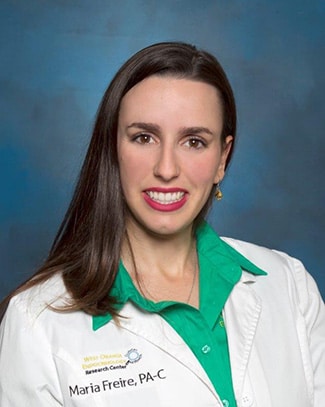 Maria del Carmen Freire Mandry, PA-C
Maria del Carmen Freire Mandry, PA-C
Maria del Carmen Freire Mandry is a native from Orlando, Fl. She has been practicing as a Board Certified Physician Assistant in the greater Orlando area since 2018. 
Education
University of South Florida, Tampa, Fl. Bachelor in Biology
Florida International University, Herbert Wartheim College of Medicine, Miami, Fl. Physician Assistant Degree
PANCE (physician assistant national certifying exam) in 2018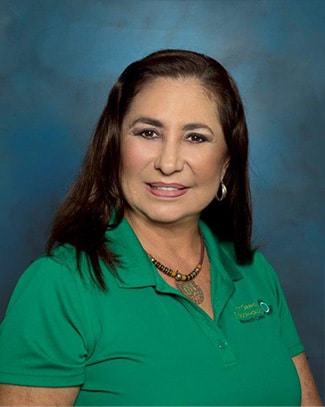 Maria Ines Marulanda, MD, CRC
Maria Ines Marulanda, MD, CRC
Dra Maria Ines Marulanda served as Internal Medicine attending, Medical Director and Principal Investigator at Guerra Mendez Medical Center, and was professor for Internal Medicine Residency Program, Carabobo University, in Valencia Venezuela from 1992 to 2015. During her career, she acquired three private practice offices within the metropolitan area. Dra Marulanda was instrumental in developing and directing several clinician focused epidemiological studies in the surrounding rural Venezuelan communities and has organized many community service programs in her country.
Dra Marulanda holds many certifications and has been awarded for many of her achievements. Her specialties include internal medicine, geriatric, cardiology and nutrition therapies. She has received grants from Harvard for her epidemiologic research in rural Venezuela measuring cardiometabolic and nutritional status of those in poverty stricken and indigenous situations.